Some People Take The Worst Advice
Plumbers Are Necessary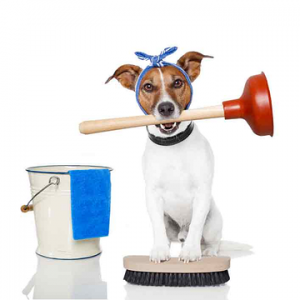 Plumbers are one of the most necessary trades in all construction trades. They are certified masters in their trade, and they are responsible for upholding municipal codes that prevent injury, death and extreme property damage. Plumbers learn their craft through years of training, and they ascend to master plumber's status by ascending the apprentice structure.
All construction plumbing is inspected by the appropriate authorities, and all plumbing jobs must be supervised by master plumbers even if journeyman or apprentice plumbers are performing the work. This system of accountability is in place to protect people and property, and also to ensure that only safe plumbing work is performed. However, there are a few myths surrounding the job that plumbers do.
5 Plumbing Myths Debunked
The first myth is that plumbing work is easy. The proficiency in which plumbers do their jobs make novices believe that this work is easy to perform. This miscalculation causes these people to begin jobs that they are not qualified to perform.
The end result is often a call to an appropriately licensed and trained plumber to repair the damage that the novices have caused.
The second myth is that plumbing is not technologically advanced. Plumbers have many different technologically advanced tools to diagnose and repair problems with the least amount of property destruction possible.
This includes leak and clog detection tools that allow plumbers to view problems within the pipes.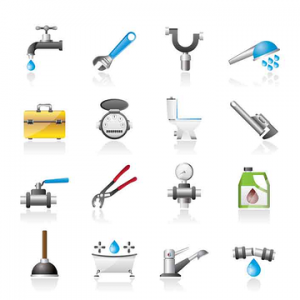 Another myth is that plumbers only care for problems with water related plumbing. Plumbers in many municipalities are also certified to install, and perform operations on gas related items. This includes the installation of appliances that utilize gas. Plumbers will then usually contact the appropriate authorities to inspect the gas works.
There is also a common myth that becoming a plumber is easy. There is classroom level education, and master plumbers must ascend the entire apprentice system to become a licensed professional master plumber.
Master plumbers make hundreds of thousands of dollars a year in some cases. Additionally, they employ people and positively affect their areas by doing this.
The most destructive myth is that plumbers are not necessary even for small leaks. Any leak allows moisture to escape the piping system. This moisture invites the growth of toxic molds. If these leaks are in an unnoticeable place, the leaks, damage and mold could increase exponentially.
Plumbers are one of the most important trades available because of this and many other plumbing related issues.
Don't be fooled by plumbing myths! Call Heidler Plumbing at (410) 268-7191 for great advice and service in the Annapolis area.