Your Glen Burnie Plumber
Do you have a higher utility bill this month? Your plumbing may be the problem. Contact your local Glen Burnie plumbing experts at Heidler, Inc. We are ready to solve your toughest problems. Call (410) 268-7191 for flat-rate service and quality solutions.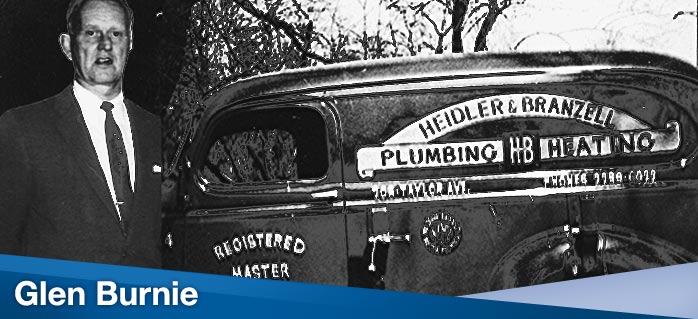 Trust your local Glen Burnie plumbing team at Heidler, Inc. We have been serving your neighborhood since 1947 and are focused on providing complete customer satisfaction. We ensure a level of quality that helps you avoid future issues with your plumbing.
Head over to our blog for great plumbing tips and other useful information!
What are signs your sewer line needs repair?
Is sewer waste leaking onto your lawn? This is an emergency that requires immediate attention. Contact us for an inspection and the most cost-effective method of repair.
There are several signs that point to sewer line problems:
Gurgling sounds coming from the toilet
Sewer water puddling in your yard
Slow-draining sinks, showers, or tubs
Sewer backing up from your kitchen or bath drains
If you notice any of these problems, give us a call for immediate service.
Do you need professional drain cleaning services?
Drain clogs are common plumbing problems. Many homeowners try to solve minor clogs with a plunger or chemical drain cleaner. However, you cannot get rid of a severe clog unless you remove it completely from your sewer or drain line.
Common signs you need professional drain cleaning:
Water is slow to drain
Drains are producing a foul odor
Water starts to back up from your drains
Is your water heater failing?
Don't let a failing water heater keep you from the hot water you need. Call your water heater experts at Heidler, Inc. to repair or replace your unit.
We recommend replacing your water heater if it has been in use for over 10 years, and is frequently breaking down.
Other signs that it's time to replace your water heater include corrosion or rust in the tank. If your water heater fails to maintain a consistent temperature, it may be time to replace it as well.
We will help you choose the right water heater to match your needs while staying within your budget.
Work with the plumbers who will treat your home with respect. Heidler, Inc. tailors every service call to your specific needs, so you receive a comprehensive solution that provides long term benefits. Call us today at (410) 268-7191 for upfront rates. You will know what to expect before any work begins.