The Guaranteed Benefits of Remodeling Your Bathroom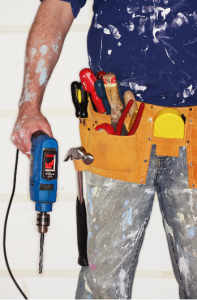 Time to remodel your bathroom. Three reasons that may have brought you to this decision are added value to your home, safety upgrades on fixtures, and improve efficiency of fixtures. Remodeling a bathroom should not only please your sense of decor, make you feel comfortable and relaxed when entering the room, but should also add value to your home and function efficiently.
First look at your needs. Do you really need a tub in your bathroom? Consider just having a shower stall if this is the only use your tub has provided in the past. The shower is something you will want to splurge on. After a hard day of work there is nothing more soothing then jumping into a shower to wash away the stress of the day. Or the luxury of a relaxing shower to prepare for an evening on the town. Standard shower heads should be a starting point, but don't stop there. There are many alternatives on the market. Keeping in mind that not only do you want a shower head to provide comfort, you also want one that is water efficient. Some of the shower heads can provide body sprays, some can be hand held to reach all those sore muscles, or you can even get ones that will massage your entire body.
Another consideration to make if you have the room is to either provide a separate room for the toilet, or to at least set it behind a partial wall to allow for extra privacy. Grooming is the main use for a bathroom so make sure to allow for a large surface space on your vanity. If extra storage space is needed, you could use some of the space underneath for cabinets. Lighting around the vanity should be in addition to the ceiling lighting. Light from a ceiling fixture will cause shadows to appear when grooming, so you will want sconces or track lights placed around the vanity area. Using LED bulbs is not only cost efficient, but will give bright, even illumination.
One more consideration to make is the ventilation in your bathroom, as to much moisture will cause mildew and mold to grow. You will want a 50 cubic feet per minute fan placed in a ducted system. This will also decrease the wearing down of your finishes and other surfaces in your bathroom.
There are a lot of decisions and choices to make, but remember, they will all be rewarding ones.Is it time to remodel your Annapolis bathroom? Call Heidler, Inc. today at (410) 268-7191 for our professional services!