What Should I Look For When Hiring a Plumber?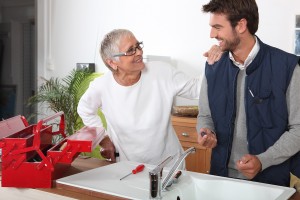 Hiring a plumber is more than just opening up an Internet browser and contacting the first website that appears on the page. There are different elements and features you need to look in when bringing in such a plumber. While there is a large number of specifications you can search for, the three most important elements of any plumber is if they are licensed, if they carry insurance and what sort of experience they have.
License
A plumber needs to always have a license. This is something the plumber should always be able to provide, should you ask. When looking up information about the plumber, it should say right on their website whether or not they are licensed. If the plumber is not licensed, stalls when trying to give you a response or simply does not answer the question at all, it means there is an issue with their license and you need to go with a different professional. A plumber who is not licensed is not able to claim they are a plumber in the state.
Experience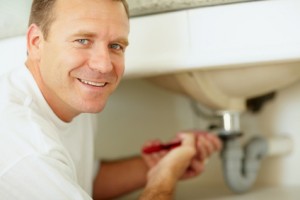 Never discount the level of experience a plumber has. This is a very important feature of any plumber, as an experienced plumber is able to pinpoint the problem you are dealing with faster, and knows where to look to cause less cosmetic damage to your house when repairing the issue. All of this leads to a less expensive fix and a faster repair for the problem.
Insurance
Insurance is an important element any plumber needs to carry. Now, not all licensed plumbers are going to carry insurance, but they should. There are times where the plumber might cause additional damage to your home. Now, this usually does not happen, but sometimes it does, and without insurance, you are going to be left fronting the repair bill. When bringing in a plumber, the last thing you want to do is bring in a contractor to repair the damage as well. A plumber who carries insurance is going to pay for this kind of damage as they are covered with their insurance. Due to this, hiring a licensed plumber with insurance can potentially save you thousands of dollars in the long run.
We want to make sure our Annapolis customers are happy, so leave the plumbing projects up to Heidler, Inc. Don't delay and call (410) 268-7191 today!