What is The Ideal Garbage Disposal?
A great way to cut down on the amount of trash you have to throw out is to invest in a garbage disposal. And, consider how much better the trash will smell, too! There are many things that a person should consider when purchasing a garbage disposal.
Attributes such as noise level, motor size, and warranties should all take priority in the household decision. This article will take a more in-depth look at these three categories to help make the purchase of a home garbage disposal as simple as possible.
Does Bigger Size Equal Louder Noises?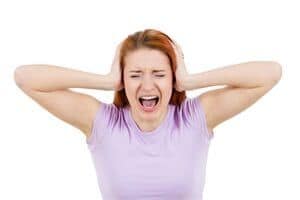 There is no doubt that any garbage disposal is going to make some noise. Grinding all that food can't be done in silence. But, many homeowners may be surprised to find out that the better quality and more expensive units tend to be quieter than the smaller sizes.
This is due to the better insulated grinding chambers that come with the unit. Homeowners can also look for some models that offer unique features that could include sound baffles.
These help to lower the decibel level of the garbage disposal as well as anti-splash baffles, which will keep your sink cleaner without an extra loud garbage disposal!
How to Select the Proper Motor Size
Once the decision has been made to purchase a garbage disposal, it is time to consider what type of disposal the homeowner should select. Many times this decision is based on the number of people in the family. A smaller motor size will be sufficient for fewer and softer foods. A single homeowner should consider a one-third or one-half horsepower motor.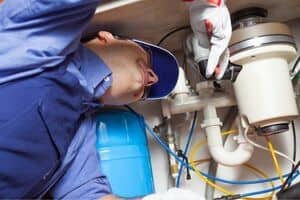 A larger family may want to consider a three-fourths to one horsepower motor. This will provide a much smoother operation and be able to handle more substantial samples of foods. The chambers in the disposal will be larger due to the increased horsepower.
Choosing chambers and blades that are made of stainless steel will last for a longer duration, provide strong efficiency, and won't rust. The pulverizations will be more delicate, and families will be dealing with fewer jams. This will make cleaning the disposal much easier.
Garbage Disposal Warranties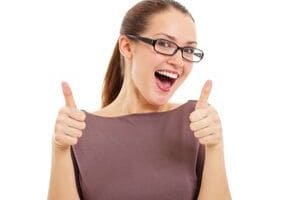 One final aspect of the garbage disposal a homeowner should look into is a garbage disposal warranty. It is easy to see how quickly a garbage disposal could wear down with all the grinding and clogging that can happen each day.
Warranties can run anywhere from one year to seven years. Some companies could also offer a lifetime warranty. The ideal warranty to invest in would be a lifetime mechanical and corrosion in-home replacement warranty.
Researching how easy the companies are to work with in terms of their warranty guarantee should be worth investing some time. The in-home service warranty will ensure that a technician will come to the homeowner's home and fix the unit right in the house. This is a better option than receiving a replacement unit to install and start all over again.
About Heidler, Inc.
Heidler, Inc. has been taking care of Annapolis' plumbing needs since 1947. Their services have been expanded over the years to include a full range of plumbing and heating solutions to make everyone comfortable at home and the office.
Their team of experts keeps up on all the latest advancements in plumbing and heating, and customers can count on their no gimmick, flat plumbing rates. On-call 24/7, people will never have to worry about problems, even in the middle of the night.